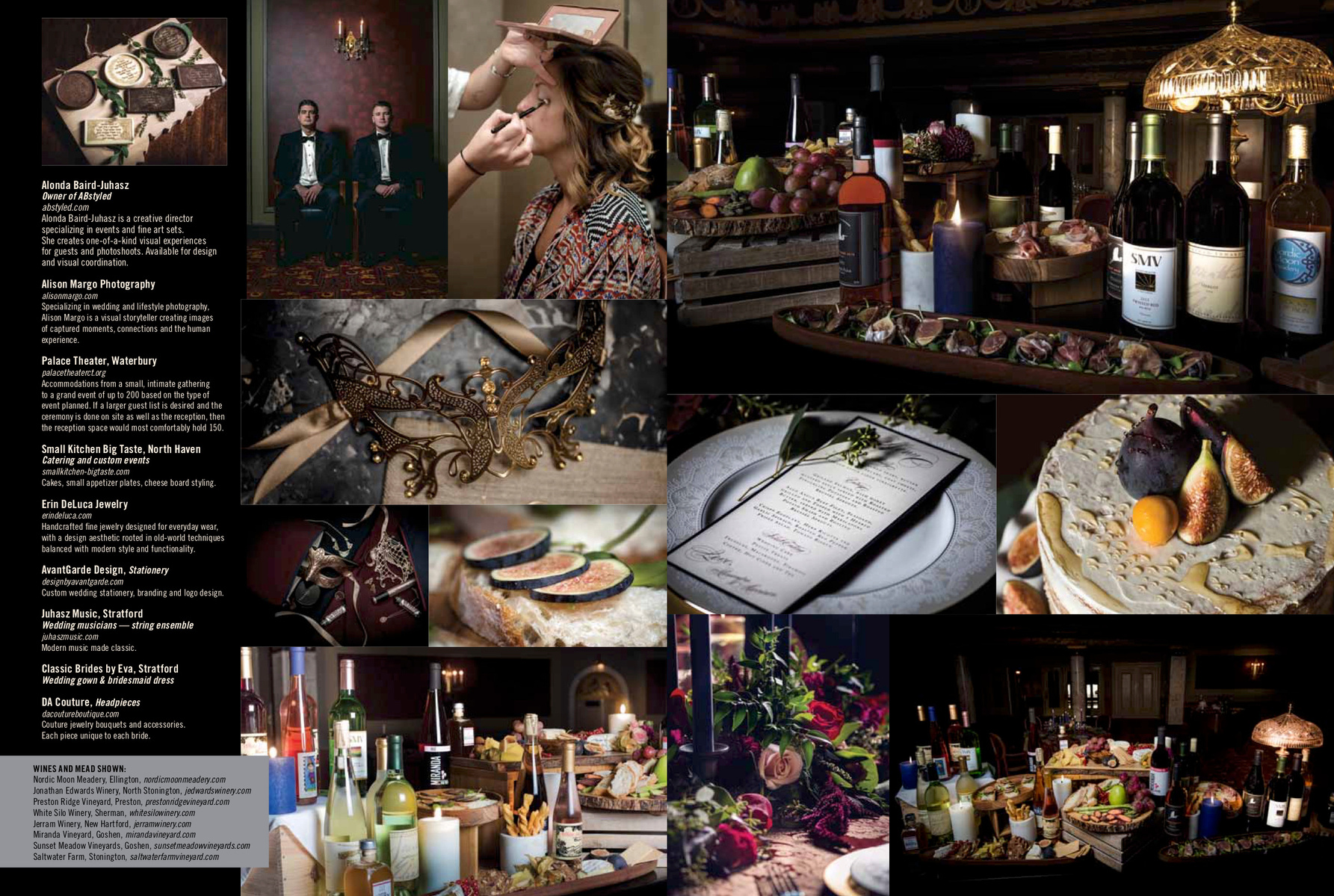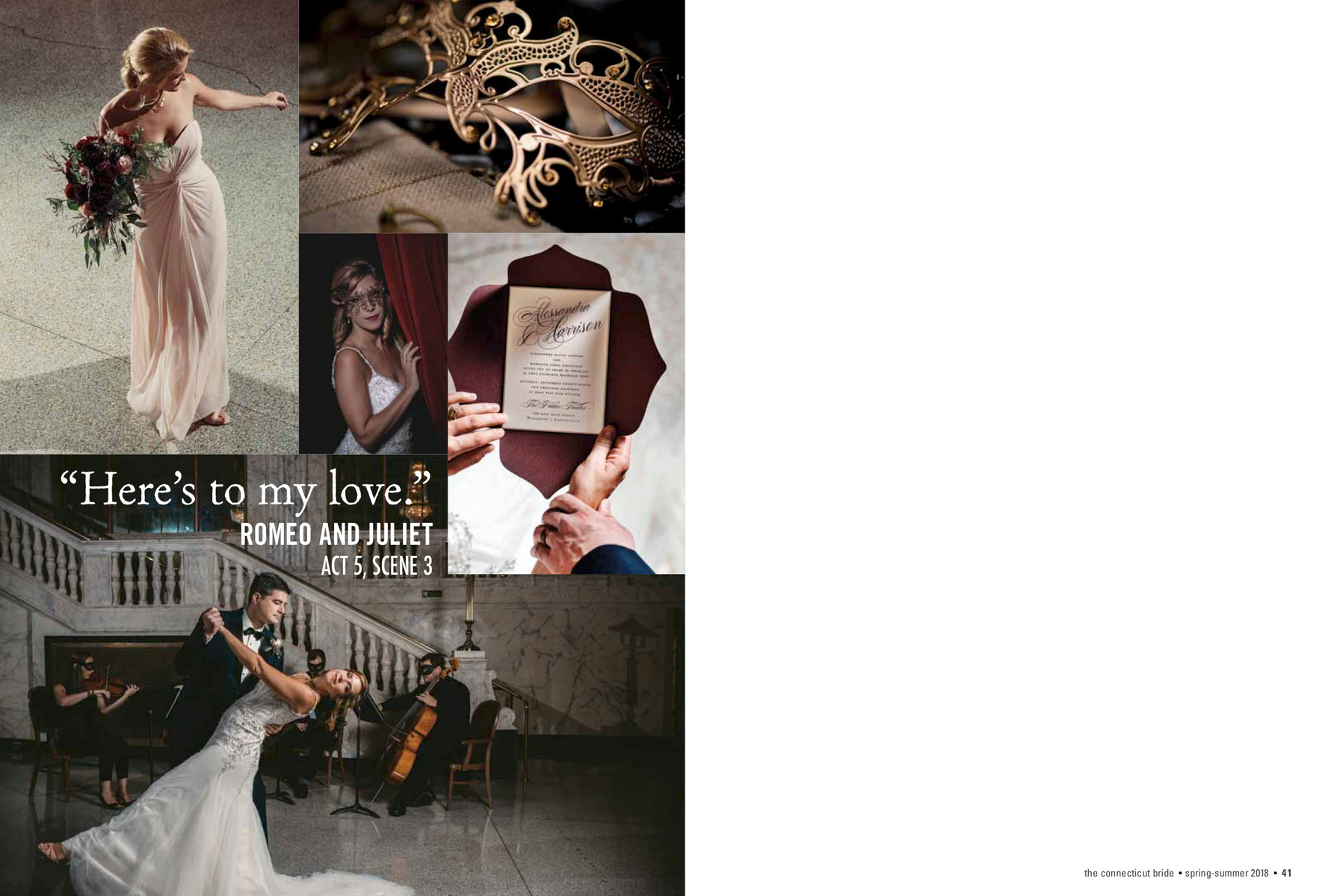 In the summer of 2017, I was approached by Connecticut Bride Magazine to photograph a styled wedding shoot for their 2018 Spring/Summer issue. Needless to say, I was ecstatic! This would be my first time being published! The theme of the shoot was to be a Shakespearean "Romeo & Juliet" Masquerade...dark and romantic, entitled, Romance Unmasked.
Working together with a large group of Connecticut wedding vendors to create this shoot took months of preparation and detail! Everyone put in 100% effort! The shoot itself was an exhausting 11 hour day and by the end of the day, my body was aching and exhausted, my feet were blistered and my hands were cramped...all I wanted to do was get home and crawl into bed. However, I knew that wouldn't happen. I knew that as soon as I got home, I would be uploading the images to see our work on the large screen. I scrolled through some of my favorite scenes of the day. I was thrilled. I couldn't wait to share with the team.
A lot of hard work went into the shoot. I am so grateful for the opportunity to have been chosen by Connecticut Bride Magazine to photograph this styled shoot and to work with such an amazing group of people. I would like to especially thank Connecticut Bride Magazine for giving me the opportunity to share my work on the Romance Unmasked Styled Wedding Shoot in their publication.
Thank you to all the vendors involved in the photo shoot!
Wines & Mead (shown):

Models:
Heather Palmieri (bride) @hpalms
Warren Sainz (groom) @sainzwarren
Alexa Maxwell (bridesmaid) @lex_max
Adam Pianta (groomsman) @adampianta
You can find the issue of Connecticut Bride Magazine (2018 Spring/Summer 2018 ) on newsstands now, all around Connecticut.